The A. Alfred Taubman Medical Research Institute's eye for talent received a resounding endorsement as two of its Emerging Scholars received professorships this fall.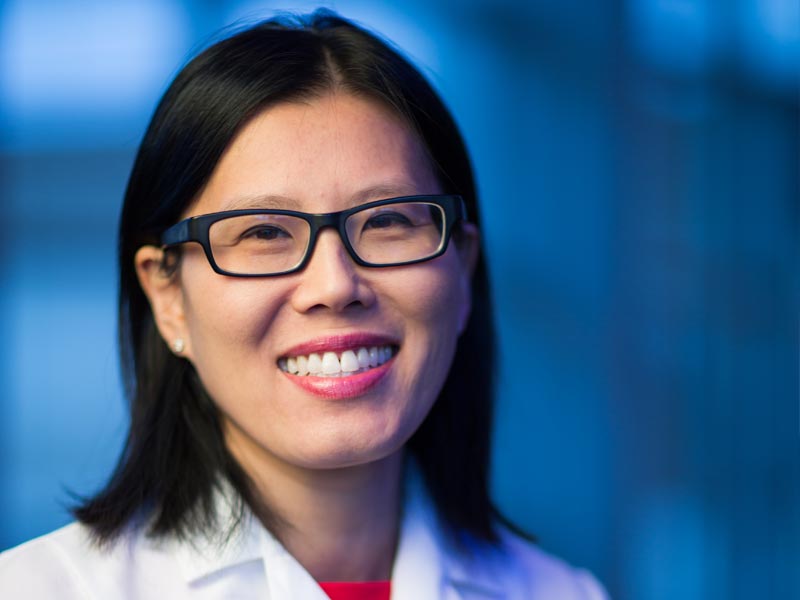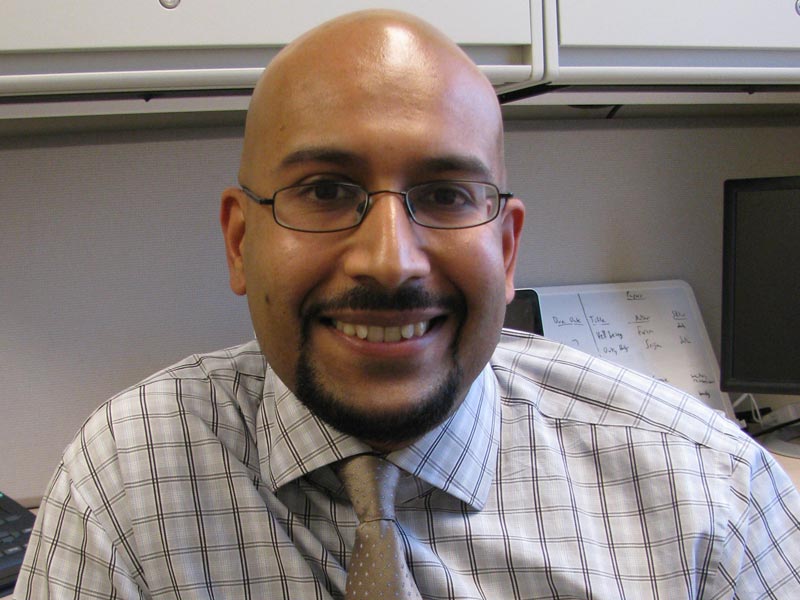 Dr. Sung Won Choi of the Department of Pediatrics and Communicable Diseases, who is working to improve the success of bone marrow transplants, and Dr. Srijan Sen of the Department of Psychiatry, an expert in the biology of stress and depression, received the honors.
The professorships are funded by the same donors who launched their Taubman Institute Emerging Scholars grants, signaling a belief of a job well done. Dr. Choi was named the Edith S. Briskin/SKS Foundation Research Professorship in Pediatrics after demonstrating accomplishments and potential in pediatric oncology research. Dr. Sen received the Frances and Kenneth Eisenberg Professorship of Depression and Neurosciences. It was created as part of a transformative $10.75 million donation to the University of Michigan Depression Center.
Dr. Choi and Dr. Sen both believe the professorships are a direct result of their hard work combined with strong donor relationships.
"It has been wonderful getting the chance to know Kenneth Eisenberg," Dr. Sen said. "His initial funding through the Taubman Institute was integral in allowing me to initiate a high-risk high-reward project related to mobile technology in depression. The project is generating some really interesting early results and I am excited build on this work going forward."
Dr. Sen is tracking more than 13,000 training physicians across the country as they embark into the highly stressful intern year. This work demystifies the links between stress and depression and identifies different genes and other biological factors involved, revealing that depression can be a part of a person's genetic makeup.
Dr. Choi felt the support from Edith Briskin immediately.
"I cannot express enough how humbling, yet inspiring it is to know that Edie is donating as much as she has, is, and continues to do so for the sake of medical research," she said. "And to know that it's going toward my own research – well, that inspires you to keep doing and to work as hard as you physically can."
Dr. Choi has made advances with the study of graft-versus-host disease, a complication in a bone marrow transplant in which the newly transplanted material attacks the patient's body. She is working to prevent and treat it. She also has an interest in blood cancers as a clinician and a researcher.
"As a young assistant professor, the funding support provided by the Taubman Institute Emerging Scholar program was instrumental," Dr. Choi said. "Early career awards essentially provide support only for salary. And to have the additional funds of the Institute – this provided latitude to support my research in other needed areas."
Both scientists agree that having access to Taubman Institute's other professionals helped their research.
"I have really benefited from being part of the TI," Dr. Sen said. "In particular, having the chance to interact regularly with such an impressive group of scholars working at the cutting-edge of research across biomedical science has broadened my understanding of what is possible."
Dr. Choi adds, "The Institute provided an environment to interact with senior, well-established, and successful investigators as well as other junior folks doing some really fantastic work. This type of interaction is key. You learn how they think, and you learn how they do. I would say that the designation had an important impact on me and my work, particularly as a young faculty member."
Such praise gladdens Eva Feldman, M.D., Ph.D., director of the Taubman Institute, and a professor at the U-M Medical School.
"We are proud of the Taubman Institute Emerging Scholars program and believe we've helped these clinician-scientists embark on careers full of promise and integrity," Feldman said. "We expected advances from their research and their professorships show that they've delivered on the highest level."